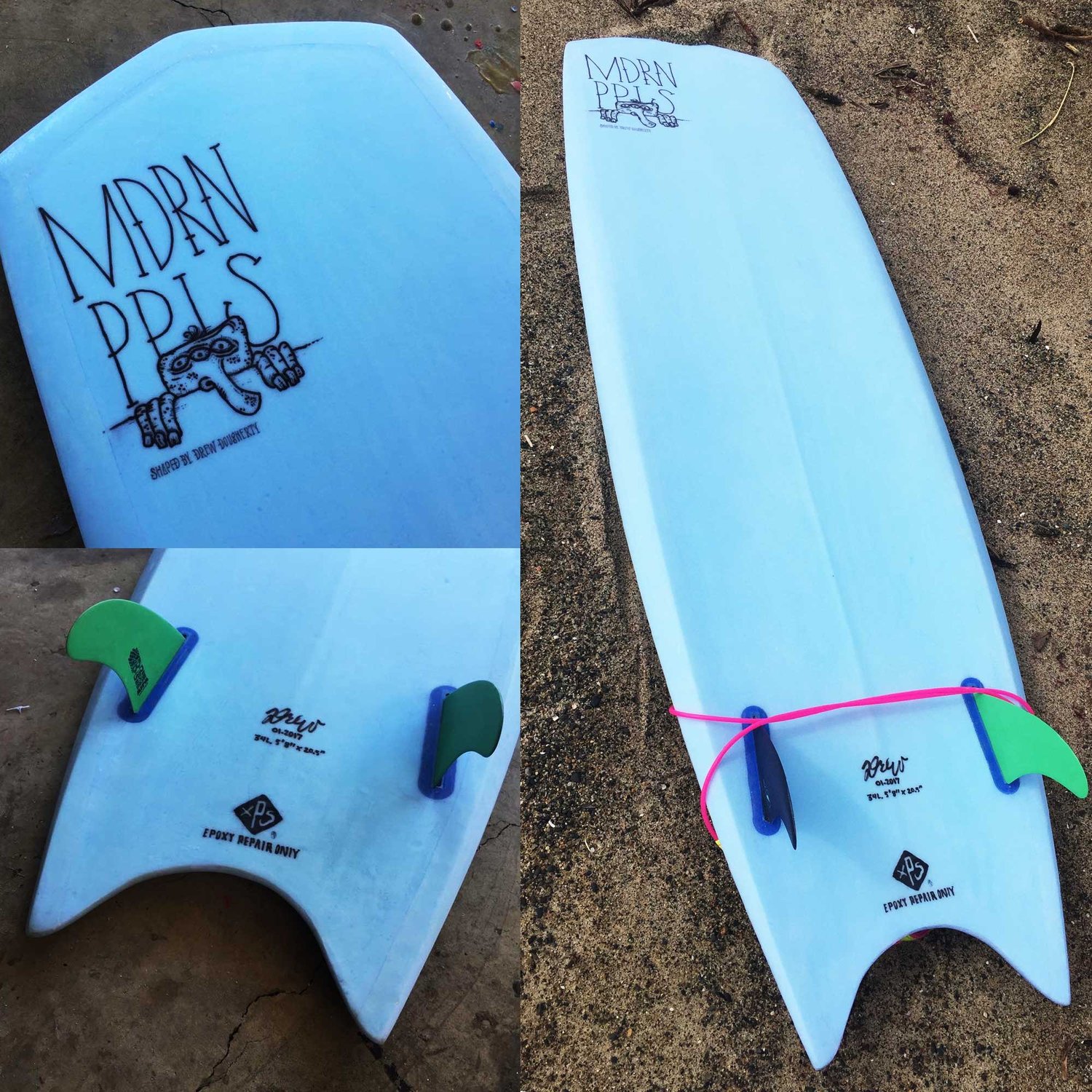 Hand made Mini-simmons Hybrid Surfboard (planning hull)
THE HYBRID MICRO-FISCHE PLANNING HULL
Milled and hand finished and glassed custom hybrid funboard planning hull custom designed and shaped by Drew Dougherty. Not a factory pop-out. Not Mass produced. Hand signed and numbered.
• Extremely efficient and powerful design. Shockingly fast funboard.
• Twin-fin and center fin box standard. Ride as a Twin, Bonzer-Tri or Single.
• Concave deck and bottom. Low-low-low rocker and diamond-chinned rails.
• 32-38 Liters (XPS-Blue or PS-White stringer less)
• 22" wide.
• Best lengths: 5-4" to 5-8" (fit in small cars and some trunks!)
Wave style is a small beach breaks or mushy longboard waves. Rides like a snowboard.
Size and liters based solely on weight for this design.
Tuned for your home break.
10% of purchase donated to a environmental conservation charity of choice. (Surfrider Foundation, The Wilderness Society, Ocean Conservancy,)
I'll send dims and more photos to interested buyers.
Have a question? Just ask me.