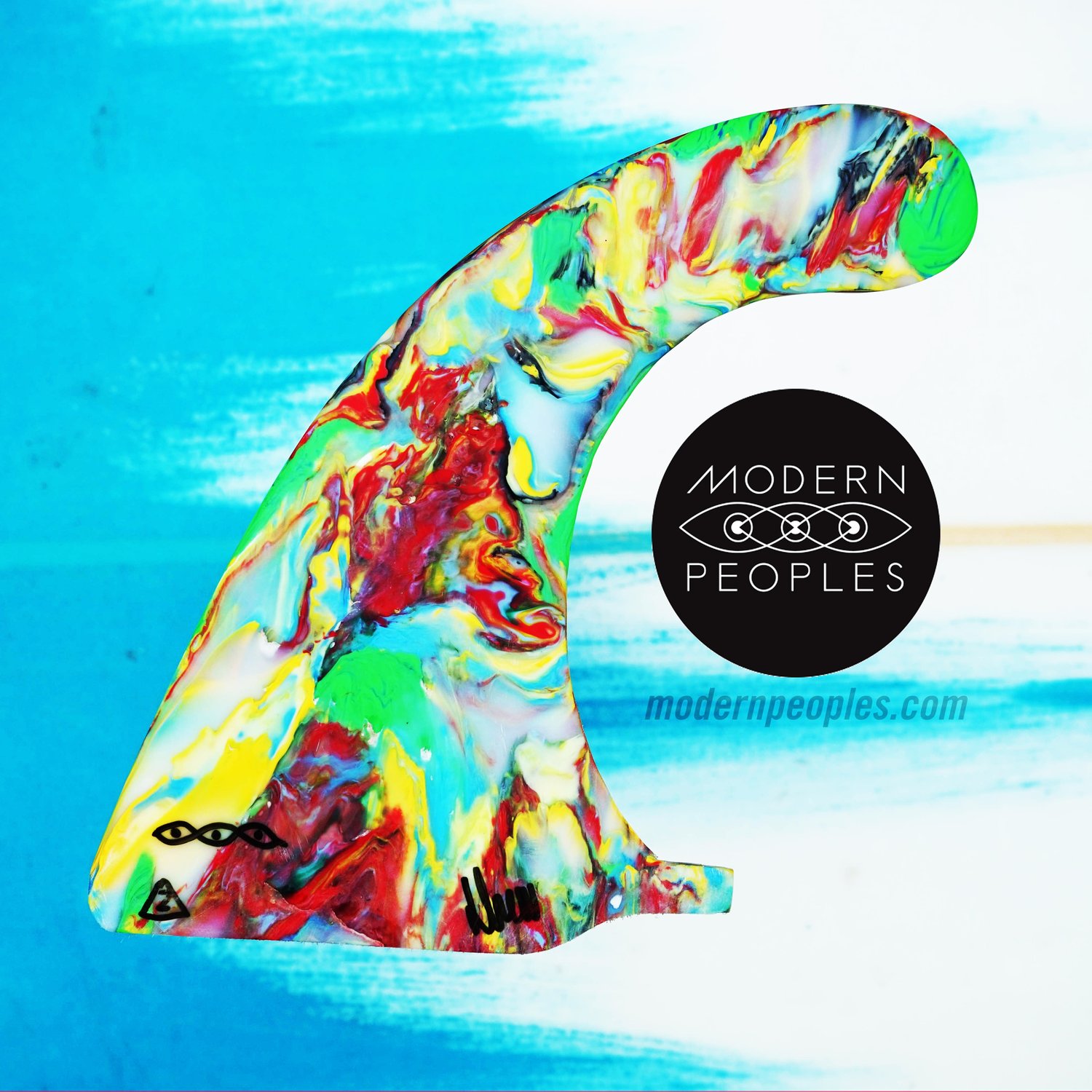 Hand Shaped Surfing SUP Fins from Recycled Salvaged Plastic You Collect
THE GYRE INSPIRED FIN.
• Hand shaped and made to order - one of a kind.
• Longboard or SUP Surf Fins shaped from salvaged plastic
• You can send me your own HDPE and I'll make it from your material too!
• Every color is unique. No way to control the magic.
10% of purchase donated to a conservation charity of your choice.
(Surfrider Foundation, Ocean Conservancy, 5Gyres.)
Place your order and then I will start to create your custom fin based on the size and shape you request and the materials I have ( or you collect and send me - that's a fun option). The fin colors will be completely unique and not the same colors as the photo. Functional and as beautiful surf inspired art to display your maximum ocean loving stoke.
Let's make things happen! Order today and let's start talking about your new fin.
-Drew
SEND ME HDPE PLASTIC (OPTION)
1. Salvage plastic trash. The beach. Your neighbors. Your recycle bin.
2. Select the plastic labeled on the bottom/inside #2 or #4 (HDPE) This is extremely common and safe for me to work with. (Milk, Juice, Shampoo.)
3. Wash and Clean the bottles and caps and remove paper or vinyl labels. (Peel, wash off or cut away.)
4. Send HDPE crushed and caps whole. Fill that box! Send at least 1 pound of your cleanest HDPE #2 #4 in a USPS cardboard shipper. The more plastic and caps the better.
5. Choose fin shape/height and place your order! I will send you my address to ship.